Savings Accounts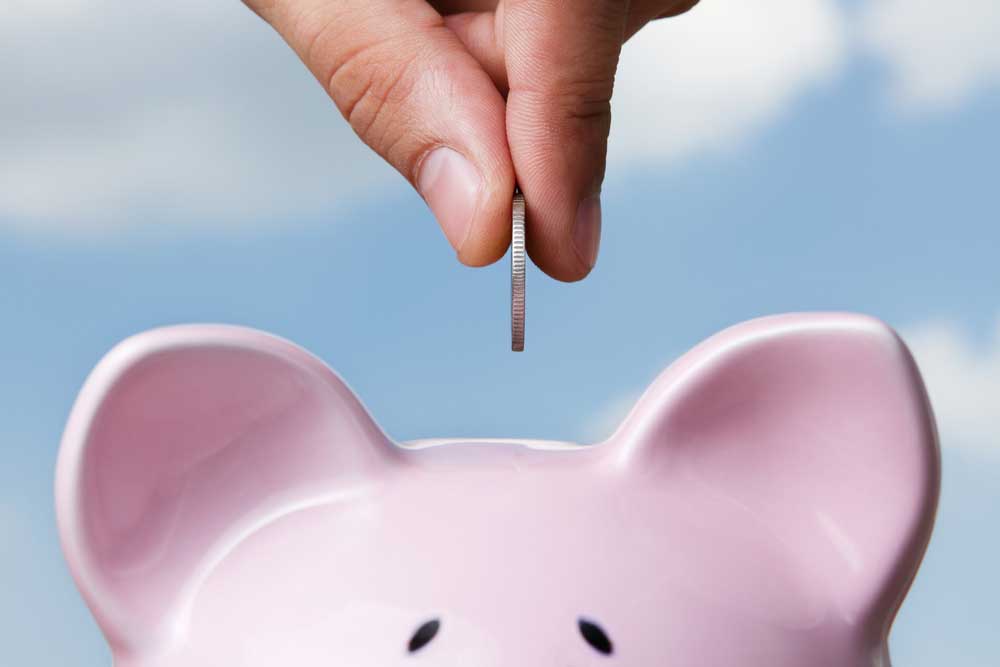 A savings account is a great way to invest money for the future. It is also a great place to secure your finances and let your money grow over time. It can also be a useful tool for teaching young ones how to save and budget money.
No matter your goal, we have a Savings Account to fit your needs!
Regular Savings Account
$25 minimum to open.
Interest bearing account, must maintain a minimum balance of $60.00 to obtain the annual percentage yield
ATM Card
FREE Online Banking
FREE 24 hour Telephone Banking
FREE Notary Service
Free Kasasa Saver®
Build savings automatically while earning a high rate of return.
Free Kasasa Saver® is saving simplified. It connects to your free Kasasa Cash® or Kasasa Cash Back® checking to help you save effortlessly.
When you earn cash rewards in your Kasasa® checking, those earnings transfer into Kasasa Saver.
Plus, Kasasa Saver pays up to 1.00% Annual Percentage Yield (APY*) on your balance. That's Kasasa at Exchange Bank of Missouri free accounts that reward you just for banking with us. Come see us today to open your accounts.
Benefits
Free account that builds your savings effortlessly
Links to free Kasasa Cash or Kasasa Cash Back checking
Automatic transfers of Kasasa Cash or Kasasa Cash Back earnings
Balances up to $50,000 receive APY* of 1.00%; and balances over $50,000 earn 0.50% APY* interest rate on the portion of balance over $25,000, resulting in a range from 1.00% to 0.50% APY* depending on the account's balance.
0.01% APY* if qualifications are not met on Kasasa Cash or Kasasa Cash Back
No monthly service fee
No minimum balance to earn rewards
Free e-statements
Free online banking
Free mobile banking with mobile deposit
$25 minimum deposit to open
Earning your rewards is easy!
Qualifying for your Kasasa Cash or Kasasa Cash Back rewards automatically qualifies you for the highest Kasasa Saver rate, too. Enrollments must be in place and all of the following transactions and activities must post and settle to your Kasasa Cash or Kasasa Cash Back account during each Monthly Qualification Cycle:
At least 1 direct deposit, ACH credit,or ACH payment transaction
At least 12 POS (Point of Sale) debit card purchases
Be enrolled in and log into online banking, receipt of electronic statement to a valid email address is a condtion of these accounts.
And if you don't meet these qualifications, don't worry – your accounts are still free.
Plus, you'll still earn our base rate on Kasasa Saver. And you can get right back to earning your full rewards the very next cycle that you qualify.
*Kasasa Saver Add On For Cash Disclaimer
*Kasasa Saver Add On For Cash Back Disclaimer